BIRKENSTOCK TAORMINA WOMANS SANDALS THONG BRUSHED BLACK
The BIRKENSTOCK Taormina combines a toe loop with a backstrap to create a delightful, flowing design.
The upper is made from the skin-friendly, hard-wearing synthetic material Birko-Flor® in a sophisticated nubuck look which boasts a texture and color that could almost be mistaken for real leather.
These sandals will make every outfit unique.
The quality of these sandals is the one of all the Made in Germany's shoes.
Cod. 310301
Col. Black
Mod. Taormina
Fitting: Regular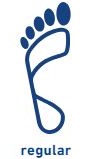 The main features of the Birkenstock plantar: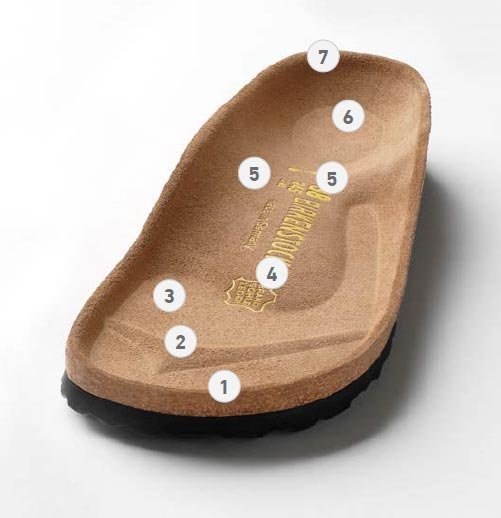 01 Edge of the plantar:
is particularly accentuated to protect your toes
02 Retractor:
It facilitates the correct distribution of the fingers for a natural foot deambulation.
03 Suede Covered:
Ensures the ideal microclimate for the foot
04 Discharge of the cross-section:
It promotes the removal of body weight, from the center to the forefoot

05 Orthotics support arch:
support the foot arches

06 Embracing location for heel: 
Host the heel and provides secure support at every step

07 Plantar in cork mixed with natural latex:
Extremely flexible, is the basis of the exceptional BIRKENSTOCK comfort
Italy:
All packages will be sent with express courier, the cost of the shipping is 3,99 euros including VAT for all italian shipping and italian islands included where is not specified otherwise.
For all orders over 70 euros the shipping will be free of charge in Italian country.

European community and rest of the world:
For european countries the shipping cost is 15 euros and for extra-european community is 25 euros for the standard shipping with UPS courier.
The Walkando staff reserves the right to send the goods with a different courier due to logistical requirements.